Water & Sewer Line Repair in Jupiter
Servicing all of Palm Beach County
Are you concerned about a leak in your pipe system? Are you wondering where it might be coming from and what to do about it? Perhaps it's sewer pipe repair you're in need of, or it could be that water and drain piping issues are the source of the difficulty. Your sewer pipe and your water pipes serve very different purposes. It's important to understand the signs of trouble for each and reach out for help.
We know that no one looks forward to pipe repair or replacement, but we can work with you to develop a long-term plan for your home.
Our plumbers can diagnose your sewer pipe needs. Call us today at (561) 933-5212 or contact us online. We offer quality Jupiter water and sewer line repair that you can depend on!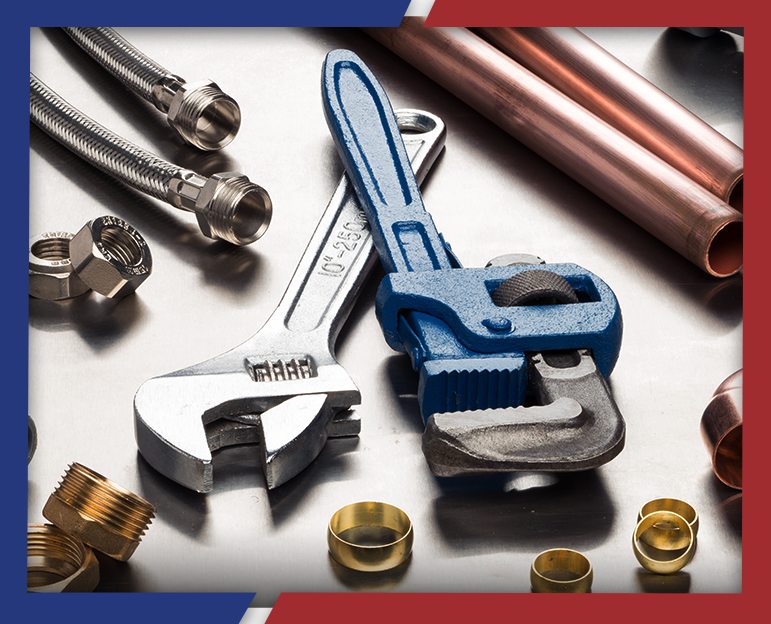 Call (561) 933-5212 or Contact Us Online to Schedule an Appointment.
Symptoms of Sewer Repair Problems
The sewer pipe connects the drainage system in your home to the main sewer drain running underneath your lawn. It won't always run on a straight path. Depending on the configuration of your lawn and where the main sewer is, it could take a more convoluted path. You'll usually find it in the basement or garage, perhaps in a crawl space. It's about four inches around.
The average sewer pipe lasts anywhere from 50 to 100 years, but if your pipe's time has come, here will be the telltale signs of trouble:
Bathroom Problems: Your sewer system is responsible for keeping the toilets in the house running smoothly. Do you hear a "gurgling" that happens even when no one has flushed the toilet? What's happening is that the water ran into a clog on the way out and was forced back up into the toilet. It's also possible that, after a flush, the water will back up. This includes raw sewage from the system making its way back into your toilet.
The House Starts to Smell: This is not limited to problems in the bathroom. We trust that you know sewage can be pungent. When it is consistently backed up into your house, the aroma can be more than a little unpleasant. This includes not just the smell of the bathroom, but that of mildew. A good pipe contains those smells. A damaged sewer pipe lets them loose.
The Grass Gets Too Green: That beautiful, lush lawn you've been admiring might be too good to be true. The lawn might be getting extra green–at least in certain areas–because the sewer pipe running underneath it is leaking and giving the lawn extra water. If too much water leaks, you won't even get the green lawn–puddles will start to form.
Moldy Walls: The increase in moisture that will come from a damaged sewer pipe means higher humidity inside the house and can lead to mold growth. You're likely to notice strange colors on the walls and at the base of the toilet.
Pest Control Problem: Mice and rats love the sewer. They love it so much they may well follow it right to your home if the sewer pipe is damaged. So, if you see the furry critters around more than normal, it's at least possible that a sewer pipe problem is the cause.
Sewer Line Stomach: If your sewer pipe has a sag in the middle, it's referred to as a "stomach," which is something you don't want in your pipe system. At best, the sag can lead to blockages and standing water. At worst, it can end up simply bursting.
Symptoms of Water Pipe Repair Problems
The warning signs with water piping bear some similarities to their sewer pipe cousins, but the difference in the piping system makes them manifest a bit differently.
Clues that your water pipes are a problem:
Water Pressure Fluctuates: Do you get in the shower to a nice steady stream of hot water, then see it slow to a drizzle? That's a good indicator that the water pipes are not allowing a free flow.
Changes in the Water's Color: Are you starting to see rusty water come out of your tap? It not only looks a little gross, but it is also a potential health hazard. Bacteria is coming into your sink. If the water is giving off the distinct odor of rotten eggs, call us right away.
The Walls Are Talking: When you can literally hear the sound of water behind the walls, there may be a pipe problem.
Puddles Under the Sink: If you find yourself going for a towel every time you go underneath the sink for dish soap because a puddle is accumulating, it means you may have a drain piping problem.
Wall Markings: Those sounds you were hearing behind the walls? If the leak gets more severe, the interior of the wall will start to gather water, which in turn will result in an ugly water stain that will make itself visible to you on the other side.
There are more symptoms that can indicate problems with either your water pipe or sewer pipe. The increased presence of mold in your house is usually due to leaky pipes. A diagnosis can pinpoint where the leaks are coming from.
The same goes for water bills that are soaring, seemingly without reason. We know you're going to notice paying more for your water. If you haven't changed your usage in any significant way, your first thought should be to get a diagnosis of the plumbing.
The Risks of DIY on a Sewer Pipe System
It's important to contact a licensed plumber to work on diagnosis and repair. We know a lot of people want to try and DIY. This is especially true because sewer pipe repairs are typically not covered in your standard homeowners' policy.
Sewer pipes are simply too dangerous to be worked on as a DIY project. It might also cost a lot more than you might think. Sewer pipe repair must be done in compliance with building codes. You could do a lot of work and then be told by a building inspector that you have to start over.
The financial risk pales in comparison to the safety risk. Simply being exposed to sewage can be a health hazard. You run the risk of hitting a gas line and starting a fire. It's not just your own home you have to worry about with sewer pipe repair, it's those of your neighbors as well.
Let a professional from our office, licensed and trained to do this work, help you out. Call us at (561) 933-5212 or contact us online.
"Fast, prompt, responsive service at a reasonable price. Plumbers were competent and very nice. Will use them again."

"Hands down the best people. I wish they did more than just plumbing. Everything from reception to estimates, to the actual employees that showed up to fix our problems, were 5 stars across the board. Nice, polite, efficient, and HELPFUL."

"Every single person I've dealt with has been very helpful. Highly recommend this company!"
Reliable & Efficient Plumbing Service
DiMartino Plumbing LLC takes pride in providing reliable service delivered with efficiency. Our attention to detail, strong work ethic, and responsible customer relations have helped us get A+ Rated by both the Better Business Bureau and Angie's List. Let our skilled water and sewer line repair experts in Jupiter provide the service you need!
If you've got a sewer pipe problem – or even think you do – it's not something to put off and certainly not something to go it alone on. Contact us online or give us a call at (561) 933-5212.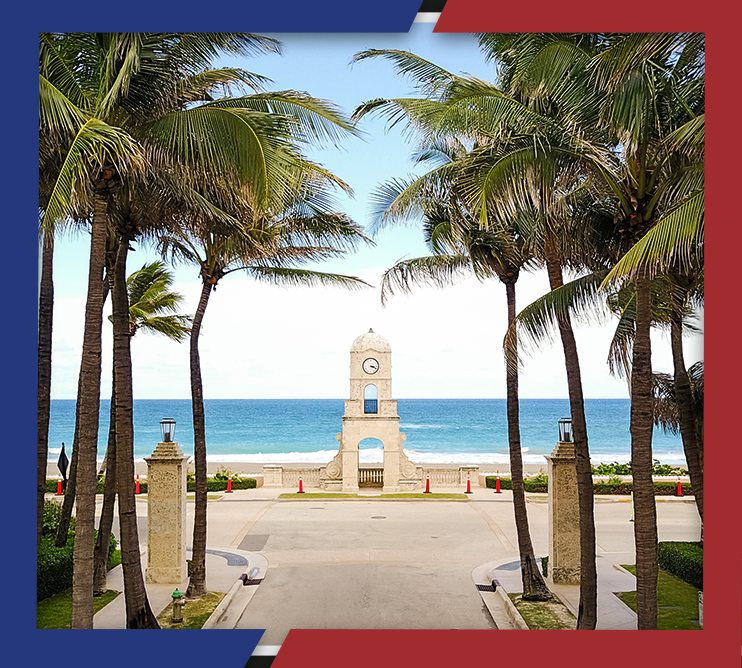 The Method to
Our Madness
Schedule A Service

Residential Plumbing Experts are just a call or click away! Fill out the quick form or give us a call to schedule a service and we'll send a qualified technician who can help.

An Expert Tech Arrives

We will send a qualified plumbing technician who will show up on time, listen to your needs, understand the issue, and figure out the best course of action.

We'll Diagnose the Problem

Because every property is different we can't provide a price over the phone. Our expert technicians need to come to your home and complete an eyes-on diagnoses.

Receive Exact Quote

After we've done our initial investigation, we offer our customers fixed prices so you know what you're going to pay, down to the penny, before we start performing any work.

Fix Your Plumbing Issues

We pride ourselves on our quality service and workmanship, so when you have a plumbing problem there is no better choice than DiMartino Plumbing LLC.

Get A 90 Day Guarantee

We're confident that we will perform the job right the first time; this is why we guarantee our work for up to 90 days on any installations where we provide the parts.
Contact Us
Upfront & Straightforward Pricing
Common Areas We Serve
Boca Raton

Boynton Beach

Delray Beach

Greenacres

Jupiter

Lake Park

Lake Worth

Lantana

North Palm Beach

Palm Beach

Palm Beach Gardens

Palm Springs

Royal Palm Beach

Wellington

West Palm Beach