Faucet Installation & Repair in Jupiter, FL
Serving Our Community Throughout Palm Beach County
The daily grind is hard enough without the simple things bogging us down. Imagine coming home to take a nice shower after a hard day's work and having the water just trickle out. Or what if you spent all day working in the yard and came in to wash your hands and grab a cold glass of water, but when you turned on the faucet, the water barely sputtered out? Maybe you don't have to imagine these things happening because they've happened to you. At the time, you probably wished you could just snap your fingers and make it all better. While that's not possible, you do have the next best option: access to plumbers who can solve low water pressure problems as well as almost any other issue you may encounter related to your home's showers and faucets.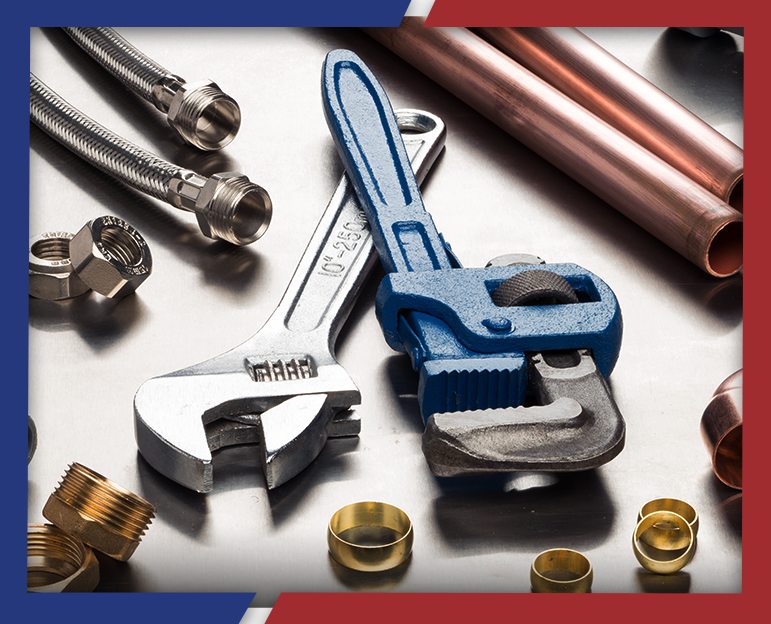 Call (561) 933-5212 or Contact Us Online to Schedule an Appointment.
Common Causes of Low Water Pressure
There is a long list of issues that can lead to water pressure problems, such as:
Closed valves: If any of the valves in a home's plumbing system (main shutoff valve, inline valves, water meter valve) have been accidentally closed (even partially closed), it can result in low water pressure.
Clogged aerators: The aerator controls the flow rate of the water that comes out of a water faucet. It is a screen that is positioned at the end of the faucet's spout. Over time, the aerator can become clogged with deposits in the water, like hard water and other minerals, and as a result, the water exits the faucet slowly.
Low flow showerheads: These types of showerheads are designed to help conserve water. However, as they age, they can start conserving too much water due to wear and tear, which leads to lower water pressure.
Broken water lines and pipe leaks: If a water pipe feeding a faucet corrodes, becomes clogged, or develops a leak, the faucet's water pressure will likely suffer.
Damaged water heaters: If only the hot water pressure is low, there's a good chance that a broken water heater is the culprit.
Clogged showerheads: Similar to what happens to an aerator over time, showerheads can become clogged with hard water and other debris, causing the water flow from the showerhead to be slowed significantly.
Faulty PRVs: A pressure-reducing valve (PRV) controls the pressure of the water entering a home's plumbing system. A PRV that needs to be adjusted or replaced could be the cause of several water pressure problems, including sporadic, high, and low water pressure.
Bad mixing valves: This part is only in faucets or showers that have one handle to control both hot and cold water. The mixing valve is what enables the handle to switch between high pressure, low pressure, hot water, and cold water. If it is damaged or wears out, it can cause water pressure and water temperature problems.
Broken cartridge valves: The cartridge valve is what opens to let water flow out of a faucet or shower and what closes when we turn off a shower/faucet. If a cartridge valve becomes corroded, clogged, or damaged, a faucet's/shower's water pressure could drop quickly.
How Do I Know If My Faucet or Shower Cartridge Is Bad?
Notice your bathroom or kitchen faucet leaking or making strange noises when you use it? Has the water pressure been weakening a bit more every time you wash your hands, do the dishes, or take a shower? Having a difficult time turning your shower handle on or off? Then, unfortunately, there may be a problem with one or more of your home's faucet or shower valve cartridges. Good news is replacing the bad shower cartridges or faucet valves will usually solve the problem. Bad news is if the faucet cartridges or shower valves have been problematic for a while, they may have caused other issues that will have to be repaired before your plumbing will work properly again.
For instance, faucet and shower cartridges are part of the interior of the valve. If only the cartridge is damaged and gets replaced, then the shower or faucet should work great. However, if another part of the valve, such as the exterior valve assembly, was damaged as well, then that's a more serious issue. In some situations, the exterior valve assembly (and the pipes it's connected to) can rust and/or corrode. If this happens, the valve assembly and water pipes will probably need to be replaced (in addition to the shower valve cartridge).
How Do I Know When to Replace a Faucet?
Whether your faucets are not working properly or you just have a new look in mind, there are all sorts of reasons to replace old faucets.
Generally, if a homeowner is replacing a faucet because it's not working right, it is due to one or more of the following:
Water damage/leak under the sink or at the base of the faucet
The faucet handles are hard to turn, squeak, or are broken
Faucet drips
Instead of a smooth stream, water sputters from the faucet
Faucet is rusting
The faucet makes clicking, screeching, or clanking noises
Replacing a faucet is an excellent time to remodel a bathroom or kitchen or upgrade to a higher quality faucet, such as a touchless or smart faucet.
Are Touchless Faucets Worth It?
Wouldn't it be nice to not have to touch a kitchen or bathroom faucet to wash your hands, clean an apple, or do the dishes? No more hands touching faucet handles, dirtying them up, and leaving germs behind. If this sounds like a dream come true, a set of hands-free or smart faucets could be the perfect fit for your home.
Touchless and smart faucets have become more popular for residential use in the last few years and for good reason. Smart showers have also gained popularity in recent years.
Smart showers and hands-free/smart faucets provide several benefits, including:
Touchless
Easier to keep clean and sanitary
Voice control
Smartphone app
Alerts for issues like a pipe leak or broken water heater
Monitor and control water system while away from home
More precise control of water temperature, water pressure, and water usage
When you need Jupiter faucet installation or repair, DiMartino Plumbing LLC is ready to get started immediately! Call (561) 933-5212 now to begin.
"I wouldn't recommend anyone else! Great work, good value, and a locally owned company, I'm a very happy customer!"

"Hands down the best people. I wish they did more than just plumbing. Everything from reception to estimates, to the actual employees that showed up to fix our problems, were 5 stars across the board. Nice, polite, efficient, and HELPFUL."

"Fast, prompt, responsive service at a reasonable price. Plumbers were competent and very nice. Will use them again."
Ready for a Smart Faucet? Having Water Pressure Issues? Our Jupiter Faucet Installation & Repair Experts Can Help!
DiMartino Plumbing LLC has been helping homeowners in Palm Beach County handle kitchen and bathroom faucet problems and shower pressure issues for more than a decade. Both the Better Business Bureau (BBB) and Angi have given us an A+ rating. More importantly, our customers have given us the stamp of approval. Whether you're having issues with a kitchen faucet, trouble with your shower, or you're interested in installing smart faucets in your home, we can handle it.
Our plumbing technicians provide top-notch service and are up to date on the latest techniques and technology (including smart faucets and showers). We are so confident in our techs that we guarantee their work. If something goes wrong with one of our installs within the first 90 days, we will come back and fix the issue for no extra charge (only applies to installations where DiMartino Plumbing LLC supplies the parts).
In addition, we will never leave you waiting without an explanation. If we're running late or running ahead of schedule, we will call or text you to let you know.
Speaking of phone calls, if you ever call us during normal business hours, you can expect to talk with a live person, not a recording. However, we do not give estimates over the phone or via email. That policy is in place because we cannot give a customer an accurate price unless we inspect the situation in person.
We charge an $85 diagnostic fee. The fee can be waived if we are able to complete the repairs during that first visit. In addition, our price structure is fixed. This means that the time it takes us to complete a repair does not impact how much a customer pays. For example, whether it takes us 10 minutes to fix a toilet or five hours, the customer does not pay a penny more than the price we quoted them upfront. In fact, our upfront pricing policy means that whatever price we quote you before we begin working is the price you will pay once we've finished the job.
For more information about faucet installation and repair, give us a call at (561) 933-5212 or fill out our online contact form today.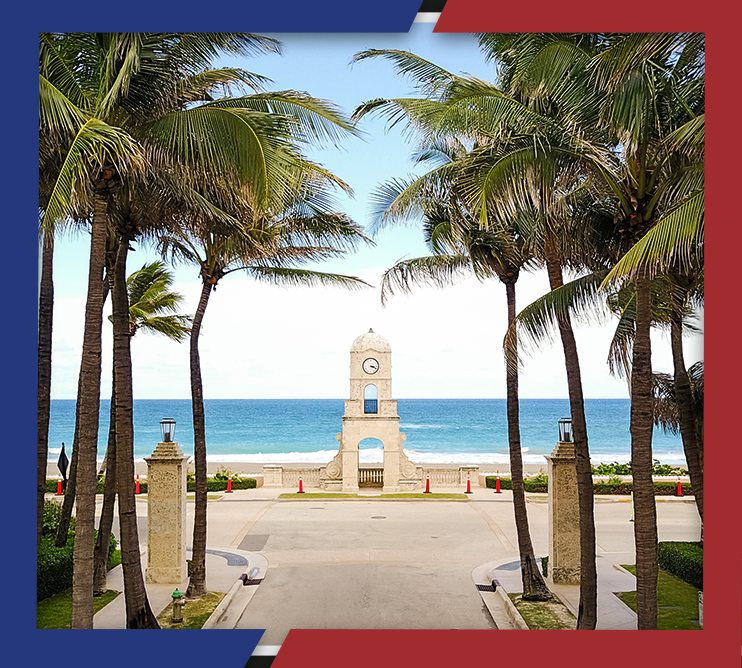 The Method to
Our Madness
Schedule A Service

Residential Plumbing Experts are just a call or click away! Fill out the quick form or give us a call to schedule a service and we'll send a qualified technician who can help.

An Expert Tech Arrives

We will send a qualified plumbing technician who will show up on time, listen to your needs, understand the issue, and figure out the best course of action.

We'll Diagnose the Problem

Because every property is different we can't provide a price over the phone. Our expert technicians need to come to your home and complete an eyes-on diagnoses.

Receive Exact Quote

After we've done our initial investigation, we offer our customers fixed prices so you know what you're going to pay, down to the penny, before we start performing any work.

Fix Your Plumbing Issues

We pride ourselves on our quality service and workmanship, so when you have a plumbing problem there is no better choice than DiMartino Plumbing LLC.

Get A 90 Day Guarantee

We're confident that we will perform the job right the first time; this is why we guarantee our work for up to 90 days on any installations where we provide the parts.
Contact Us
Upfront & Straightforward Pricing
Common Areas We Serve
Boca Raton

Boynton Beach

Delray Beach

Greenacres

Jupiter

Lake Park

Lake Worth

Lantana

North Palm Beach

Palm Beach

Palm Beach Gardens

Palm Springs

Royal Palm Beach

Wellington

West Palm Beach