Garbage Disposals Installation & Repairs in Jupiter, FL
Fast & Dependable Plumbing Services in Palm Beach County
The average lifespan of a garbage disposal unit is about 12 years. There are, however, factors that will increase or decrease its longevity.
When it's time for replacing, you may come across these signs:
Constant clogging – If you're only disposing of approved foods, running the water during use, and only dumping food in small loads and still encounter clogs you may have dull blades or an undersized unit. This will require a model with enough horsepower to accommodate the number of people in your home.
You're regularly resetting it – Every so often, resetting the garbage disposal for large loads and clogs is necessary. If you find yourself frequently needing to, however, this is a likely sign your motor is weakening and needs replacing.
A leaky unit – It isn't uncommon for homeowners to see leaks and assume the dishwasher or sink is the culprit when really it's the garbage disposal. The wear and tear starts forming cracks inside the unit and the leaks come from where the disposal connects to the rest of the plumbing system. When this happens you need a new unit installed.
Dull blades – If it's taking an excessive amount of time for food particles to break down, the blades either need to be sharpened or replaced. Sometimes, depending on the level of blade deterioration a new unit will be required altogether.
Strange Sounds – If you run the disposal and it's making weird noises you can check to see if anything is blocking or obstructing the blades. If it more closely resembles a humming noise and nothing is happening that means the motor died and it's receiving electrical power, but can't run properly and grind the food particles.
Of course, these are only some of the issues you can run into with a garbage disposal unit. If you have any other problems, and you're looking for prompt service and high quality contact DiMartino Plumbing today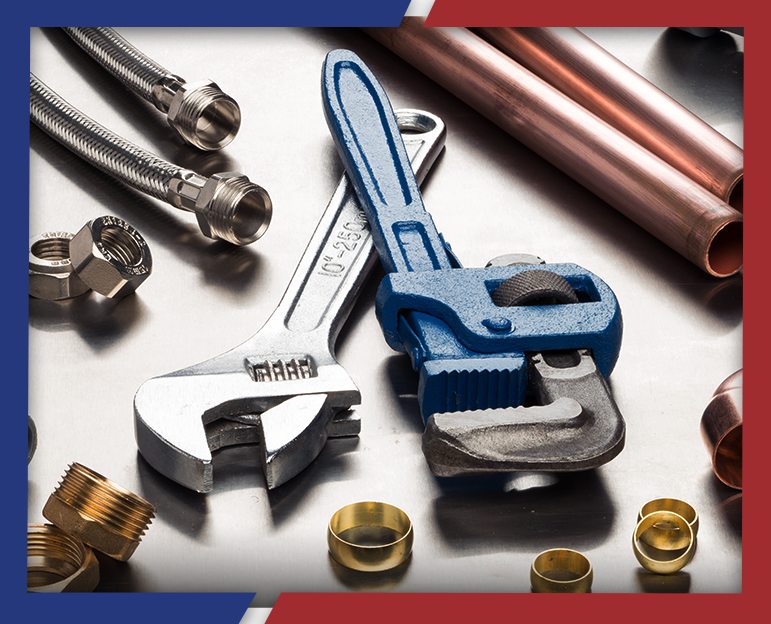 Call

(561) 933-5212

or Contact Us Online to Schedule an Appointment.
"Hands down the best people. I wish they did more than just plumbing. Everything from reception to estimates, to the actual employees that showed up to fix our problems, were 5 stars across the board. Nice, polite, efficient, and HELPFUL."

"Fast, prompt, responsive service at a reasonable price. Plumbers were competent and very nice. Will use them again."

"Every single person I've dealt with has been very helpful. Highly recommend this company!"
The Method to
Our Madness
Schedule A Service

Residential Plumbing Experts are just a call or click away! Fill out the quick form or give us a call to schedule a service and we'll send a qualified technician who can help.

An Expert Tech Arrives

We will send a qualified plumbing technician who will show up on time, listen to your needs, understand the issue, and figure out the best course of action.

We'll Diagnose the Problem

Because every property is different we can't provide a price over the phone. Our expert technicians need to come to your home and complete an eyes-on diagnoses.

Receive Exact Quote

After we've done our initial investigation, we offer our customers fixed prices so you know what you're going to pay, down to the penny, before we start performing any work.

Fix Your Plumbing Issues

We pride ourselves on our quality service and workmanship, so when you have a plumbing problem there is no better choice than DiMartino Plumbing LLC.

Get A 90 Day Guarantee

We're confident that we will perform the job right the first time; this is why we guarantee our work for up to 90 days on any installations where we provide the parts.
Contact Us
Upfront & Straightforward Pricing
Common Areas We Serve
Boca Raton

Boynton Beach

Delray Beach

Greenacres

Jupiter

Lake Park

Lake Worth

Lantana

North Palm Beach

Palm Beach

Palm Beach Gardens

Palm Springs

Royal Palm Beach

Wellington

West Palm Beach