Jupiter Sewer Camera Inspections
Why Do Plumbers Use Cameras to Inspect Sewers and Pipes?
There are so many crevices in our homes that we have never and will never lay an eye on. However, just because we cannot see something does not mean that it's not important and, in some cases, crucial to our well-being. That's often the case with a home's plumbing. For most people, it's unlikely that they will ever see the outside, let alone the inside, of the pipes, septic tank, sewer, and, in some cases, even the water heater that make up their home's plumbing system. Yet if anything goes wrong with their plumbing, their home life can be completely thrown out of whack in an instant.
For that reason, and many others, plumbers have developed methods to see the unseen, enabling them to inspect home plumbing systems inside and out. Methods like our sewer camera inspections in Jupiter allow our plumbing technicians access to parts of residential water systems that they otherwise could only check if they ripped up people's yards or tore through their walls and floors. In the past, rather than having to deal with days or weeks of a plumber tearing their home to shreds and putting it back together again, homeowners just avoided having technicians inspect parts of their home's plumbing that weren't easily accessible. Unfortunately, this would often come back to bite homeowners when something disastrous happened and their home/plumbing suffered catastrophic damage.
Fortunately, the days of homeowners being forced to choose between having their home ripped apart just to discover nothing's wrong or being content sitting on a ticking timebomb have passed. Camera inspections can potentially save homeowners thousands in damages and repairs. Instead of a burst pipe or busted septic tank coming out of nowhere, a camera inspection allows a plumber to spot signs that plumbing is wearing down early. The plumber can then warn the customer before it's too late to make inexpensive repairs that will prevent their home's plumbing system from suffering a devastating (and expensive) breakdown.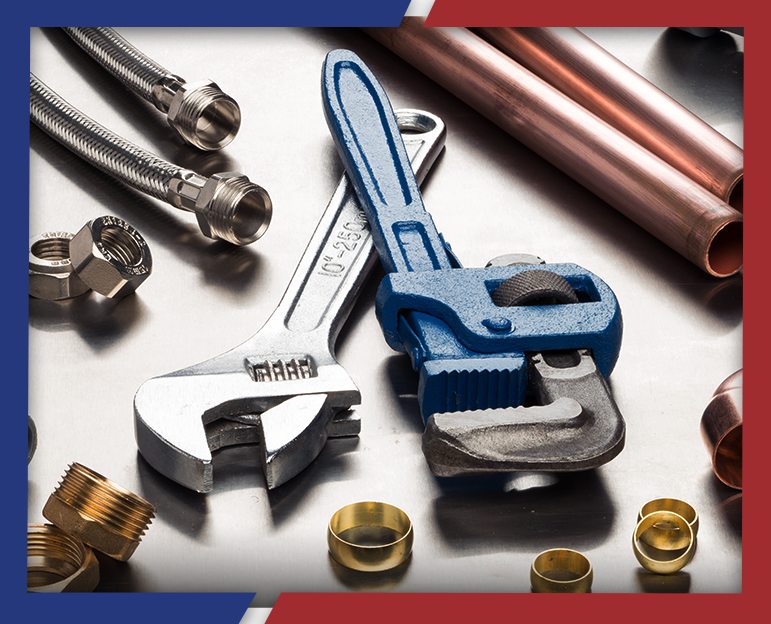 Call

(561) 933-5212

or Contact Us Online to Schedule an Appointment.
What Happens During a Plumbing Camera Inspection?
During a camera inspection, customers can expect the following:
The plumbing technician will insert the camera into your home's main sewer line cleanout. The camera is small, waterproof, and acts as the tip on the end of a cable or rod that the plumber holds from the opposite end.
The plumber uses the rod/cable to steer the camera through the pipes. The cable/rod is flexible and snake-like, which enables the camera set up to handle the tight spaces and curves it will encounter as it travels through a home's plumbing.
The technician examines and inspects the plumbing system in real-time on a monitor that receives live video footage from the camera as it is being fed through the pipes. This often allows the plumber to give homeowners answers about the status of their home's plumbing and any plumbing issues in minutes.
How to Know When You Need a Camera Inspection
Should you have your plumbing inspected every year? Every three years? Every five years? How long should you go between plumbing camera inspections?
It depends on several factors, such as:
Age of your home/plumbing: Pipes made from outdated materials may lead to rust buildup, clogs, or root infiltration if left unchecked.
How much the plumbing is used: If a household is large, wear and tear from overuse can lead to problems if the plumbing isn't checked periodically.
Environmental changes: Shifting soil/ground can lead to sagging pipes, which can cause major plumbing issues if they're not discovered in time.
Local weather conditions: Temperature extremes leading to burst pipes and flooding leading to mold/mildew problems are issues that homeowners should constantly be on the lookout for in areas that experience severe weather.
While the amount of time a plumbing system should go between camera inspections varies, the signs that a home's plumbing system is in immediate need of a camera inspection remain relatively consistent:
Water pressure problems: A broken or clogged pipe could be leading to a home's water pressure being too low or too high. A camera inspection will often be able to find the broken pipe or clog causing the water pressure issues.
Unusual changes to the yard: In some cases, if there is an unusually green/lush patch of grass in a yard, it may not be due to excellent lawn care, but because there is a pipe below that section of the yard that is leaking or broken. The best way to confirm that for sure may be with a plumbing camera inspection.
All or several sinks/showers/tubs draining slowly: If just one sink, shower, or tub is draining slowly or backing up, it probably means that drain is clogged or has some other issue. However, if multiple sinks, showers, or tubs are draining slow, it may mean there is something wrong in the main drainpipe. A camera inspection can help find issues in the main sewer line, such as clogs and sagging pipes.
Strong sewage odor: If you notice a sewage smell coming from more than one area of your home, such as the yard, your sinks, and/or your tub/shower, there may be an issue going on in your septic tank or sewer pipe. Figuring out what's wrong before the problem gets worse will probably require a plumbing camera inspection.
Plumbing camera inspections are also a useful way for homeowners to find and recover valuables that accidentally fell down the drain or got flushed down the toilet, such as wedding bands or engagement rings.
"Fast, prompt, responsive service at a reasonable price. Plumbers were competent and very nice. Will use them again."

"Every single person I've dealt with has been very helpful. Highly recommend this company!"

"Hands down the best people. I wish they did more than just plumbing. Everything from reception to estimates, to the actual employees that showed up to fix our problems, were 5 stars across the board. Nice, polite, efficient, and HELPFUL."
Time for a Camera Inspection? Call Our Palm Beach County Plumbers Now!
The residential experts at DiMartino Plumbing LLC have been providing Palm Beach County with top-notch plumbing services since 2010. We are A+ rated with Angi and the Better Business Bureau (BBB).
We are locally owned, and as our customer reviews prove, we provide our customers with service that is second to none, including the following:
The 90-Day Guarantee – We stand by our work. If issues arise during the first 90 days after an installation we completed (and we provided the parts for the installation), we will return to fix the issue.
Honesty – If you call us during regular business hours, you can expect to talk with a live person. However, we do not provide estimates over the phone (or in an email). This policy is in place because we always tell our customers the truth, which is that until we inspect the problem in person, we cannot quote you an accurate price.
Fixed Upfront Pricing – The prices for our services are fixed, which means whether it takes us four hours to repair something or just 30 minutes, the price is the same. We do this so that our customers receive the best service possible. They don't have to worry that a technician is taking a long time to complete a repair because they're trying to pad their fee. In turn, our technicians never feel rushed and can take their time to make sure that they do the job right. In addition to our fixed pricing structure, our customers never have to worry about being quoted one price before we start working and receive a bill for a higher price once we have completed the job. The price we tell customers before we start the job is the price they will pay once we're done. Lastly, we do charge an $85 diagnostic fee. However, if it is possible, and the customer authorizes the service, the fee will be waived if the repairs can be completed during the initial visit.
Respect – We understand that our customers have other choices, and we appreciate that they chose us. We do our best to make sure they don't regret that choice, including providing them with high-quality service. For example, we respect our customers' time, and so, if we're running behind or ahead of schedule, we call or text our customers to let them know.
To learn more about how we can help you with your plumbing needs, call us at (561) 933-5212 or fill out our online contact form and we will reach out to you as soon as possible.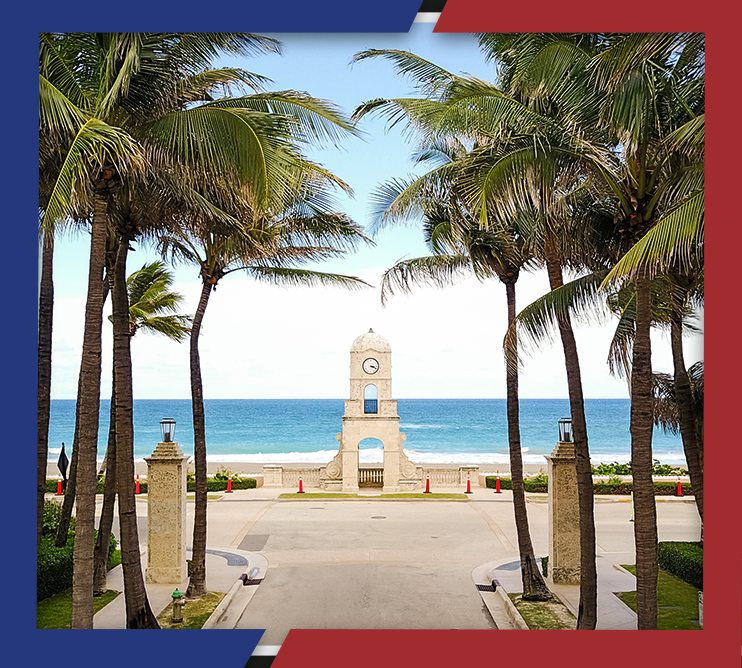 The Method to
Our Madness
Schedule A Service

Residential Plumbing Experts are just a call or click away! Fill out the quick form or give us a call to schedule a service and we'll send a qualified technician who can help.

An Expert Tech Arrives

We will send a qualified plumbing technician who will show up on time, listen to your needs, understand the issue, and figure out the best course of action.

We'll Diagnose the Problem

Because every property is different we can't provide a price over the phone. Our expert technicians need to come to your home and complete an eyes-on diagnoses.

Receive Exact Quote

After we've done our initial investigation, we offer our customers fixed prices so you know what you're going to pay, down to the penny, before we start performing any work.

Fix Your Plumbing Issues

We pride ourselves on our quality service and workmanship, so when you have a plumbing problem there is no better choice than DiMartino Plumbing LLC.

Get A 90 Day Guarantee

We're confident that we will perform the job right the first time; this is why we guarantee our work for up to 90 days on any installations where we provide the parts.
Contact Us
Upfront & Straightforward Pricing
Common Areas We Serve
Boca Raton

Boynton Beach

Delray Beach

Greenacres

Jupiter

Lake Park

Lake Worth

Lantana

North Palm Beach

Palm Beach

Palm Beach Gardens

Palm Springs

Royal Palm Beach

Wellington

West Palm Beach