Pipe Installation & Repair in Jupiter
Offering Expert Care Throughout Palm Beach County
Think about all the things we do in our homes that involve using water. We drink it. We cook with it. We wash our dishes and clothes with it. For that matter, we wash ourselves with it, and let's not even get started on where we'd have to go to use the toilet without it. Needless to say, a water pipe, drainpipe, or sewer line problem cannot be ignored or taken lightly.
However, while not having access to running water is one of the most obvious problems that can pop up due to a burst water pipe or broken sewer line, it is far from the only sign a home may have a damaged sewer pipe or water line.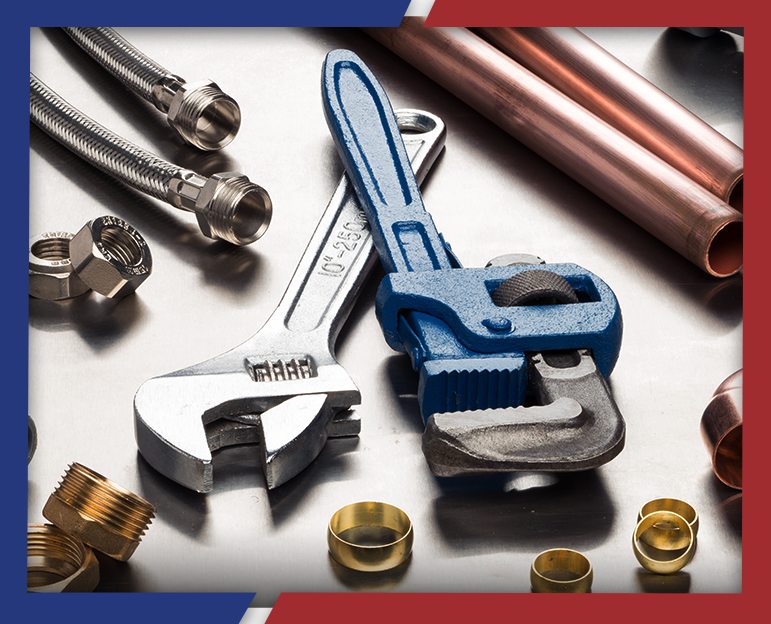 Call (561) 933-5212 or Contact Us Online to Schedule an Appointment.
Signs of a Broken Water Pipe or Busted Sewer Line
There are several signs that a water pipe or sewer line could be broken, including:
Water pressure changes: Broken pipes can play havoc with a home's water pressure. In some cases, water pressure is so low that water barely trickles out of fixtures, and in other cases, water pressure is so high that it shoots out of faucets and showerheads like they're open fire hydrants.
Bad smells and discolored water: Broken pipes can allow dirt and other things to seep into a home's water. In addition, if the broken pipe is left undetected, it can rust, and that rust can get into the water as well. The dirt, rust, and other contaminants can change the color of the water and cause it to smell. The rust can also allow bacteria to form, which can make the water unsafe to use. If a sewer line is broken, it can become clogged, leading to sewage backing up and a sewage odor in the home and/or yard.
Mold: Broken pipes and sewer lines can create the perfect environment for mold to grow in homes, especially on the walls and ceilings.
Yard problems: A busted water pipe can create soggy patches in a yard. If it is a broken water pipe, the patches will probably be odorless. A broken sewer line can cause the grass to turn greener, because fecal matter from the pipe can act like a natural fertilizer. However, it will make the yard smell like sewage. In addition, even if the grass is greener at first, in the long run, exposure to sewage will damage and eventually destroy a yard.
Foundation issues: This issue can happen if water from a broken pipe or sewer line causes the soil under a house to shift to the point that it impacts the home's foundation. The first sign of this usually appears as cracks in a home's walls.
Pests: Rodents and insects, such as rats and cockroaches, love the sewers. If a sewer line breaks, it can give them the opening they need to invade a house.
Clogs and backed up/overflowing toilets, sinks, showers, and tubs: If it's just one clogged drain or pipe, it may not be the result of a broken sewer line or water pipe. It could just be a clog in that one pipe. However, if there are multiple clogs around the house (sinks, toilets, tubs, showers), then those clogs may be the result of a broken sewer line.
Water stains: If there's a water mark (stain) on a wall, or that part of the wall is soft and wet, it could be due to a burst or leaking pipe behind that wall.
Standing water: If a pipe is leaking in a home, that water must go somewhere, and in some cases, that can lead to puddles popping up near the area of the leaky or burst pipe.
Strange noises: If a pipe is leaking or burst, homeowners can sometimes hear clanging or the sound of running or dripping water behind their walls (depending on where the broken pipe is located).
Higher water bills: If there's water coming out of a home's pipes without the homeowner's knowledge or control, evidence of the issue will eventually show up in the form of a higher-than-normal water bill.
If homeowners know these signs and keep an eye out for them, they may be able to spot a broken sewer pipe or water line early and have it repaired or replaced before it causes catastrophic damage to their home.
What to Do If You Have a Broken Sewer Pipe or Busted Water Line
If a homeowner believes they have a broken sewer line or a busted water pipe, they should:
Contact a plumber: Plumbers deal with pipe leaks, broken water pipes, and busted sewer lines daily. They will be able to help a homeowner limit the damage to their home, figure out what is wrong, and have the issue repaired as quickly and efficiently as possible.
Shut off the water: Only do this after consulting with a plumber and if you know how to do it. In some cases, shutting off the water may be necessary to stop flooding and prevent additional water damage.
Clean up: If possible, homeowners should try to use a mop or shop vacuum to clean up any excess water. It may help limit damage to their home and make it easier for a plumbing technician to inspect the damage and complete repairs.
DiMartino Plumbing LLC has everything you need to get your system back on track. Contact our Jupiter pipe installation specialists today to schedule an appointment!
"Hands down the best people. I wish they did more than just plumbing. Everything from reception to estimates, to the actual employees that showed up to fix our problems, were 5 stars across the board. Nice, polite, efficient, and HELPFUL."

"I wouldn't recommend anyone else! Great work, good value, and a locally owned company, I'm a very happy customer!"

"Fast, prompt, responsive service at a reasonable price. Plumbers were competent and very nice. Will use them again."
Busted Pipes? Broken Sewer Line? Call Our Jupiter Pipe Installation & Repair Experts!
Since 2010, DiMartino Plumbing LLC has served Palm Beach County. We provide our customers with topflight service, and we have A+ ratings with Angi and the Better Business Bureau (BBB) to prove it. In addition, as our customer reviews show, our technicians are second to none, and we are so confident in their work that if anything goes wrong with our installations during the first 90 days, we will return and repair the issue at no extra charge. (This only includes installations where DiMartino Plumbing LLC supplied the parts.)
We also offer our customers upfront pricing. This means that the price we quote a customer before a job begins is the price they will pay after the job is complete. Our prices are also fixed, which just means that no matter how long it takes to complete a job, the customer will pay the same price. Our fixed-price structures benefit our customers and our technicians. Our customers don't have to wonder if our technicians are taking a long time to finish a repair because they are padding their fee, and our technicians can take the necessary time to make sure a repair is completed correctly without feeling rushed. Another important part of our price structure is our diagnostic fee, which is $85. However, our diagnostic fee can be waived if we are able to repair the issue during that same visit.
Finally, two of our biggest calling cards are honesty and respect. We always tell our customers the truth whether it benefits us or not. For example, we do not offer phone or email estimates. This is because we cannot provide customers with an accurate estimate of the cost of repairs unless we examine the problem in person. In addition, one of the many things we do to show our customers how much we respect them is giving them a courtesy call or text if we are running ahead of schedule or running late for an appointment with them.
For more information about pipe installation and repair and how we can help you if you are dealing with a broken water pipe or sewer line, fill out our online contact form or give us a call at (561) 933-5212. If you call us during regular business hours, you can expect to speak with a live person and not a recording.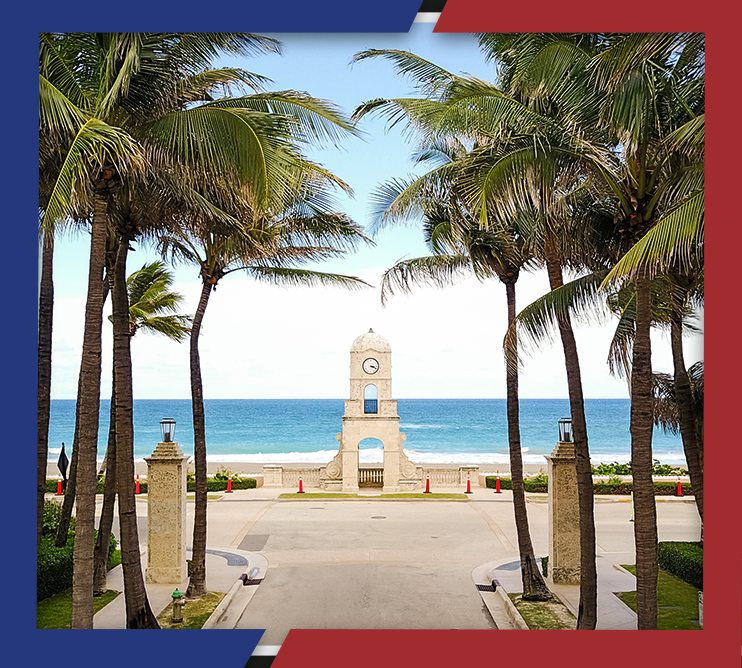 The Method to
Our Madness
Schedule A Service

Residential Plumbing Experts are just a call or click away! Fill out the quick form or give us a call to schedule a service and we'll send a qualified technician who can help.

An Expert Tech Arrives

We will send a qualified plumbing technician who will show up on time, listen to your needs, understand the issue, and figure out the best course of action.

We'll Diagnose the Problem

Because every property is different we can't provide a price over the phone. Our expert technicians need to come to your home and complete an eyes-on diagnoses.

Receive Exact Quote

After we've done our initial investigation, we offer our customers fixed prices so you know what you're going to pay, down to the penny, before we start performing any work.

Fix Your Plumbing Issues

We pride ourselves on our quality service and workmanship, so when you have a plumbing problem there is no better choice than DiMartino Plumbing LLC.

Get A 90 Day Guarantee

We're confident that we will perform the job right the first time; this is why we guarantee our work for up to 90 days on any installations where we provide the parts.
Contact Us
Upfront & Straightforward Pricing
Common Areas We Serve
Boca Raton

Boynton Beach

Delray Beach

Greenacres

Jupiter

Lake Park

Lake Worth

Lantana

North Palm Beach

Palm Beach

Palm Beach Gardens

Palm Springs

Royal Palm Beach

Wellington

West Palm Beach