Drain Cleaning Services in Jupiter
Keep Your Drains in Top Shape
There's nothing worse than getting in the shower, turning it on, and having the water sputter or dribble out of the showerhead. Or having the water pressure be fine, but as you're showering, the water is draining too slowly, leading to you racing against time to get clean before the tub overflows. Either way, you can barely get clean, and what was expected to be a refreshing experience becomes a struggle. What also may be a struggle is figuring out what is causing your water pressure or drainage problems and fixing the issue. You may be surprised to learn that the cause of either problem could be the same thing: a clogged drain.
DiMartino Plumbing LLC can help! Call our Jupiter drain cleaning experts today at (561) 933-5212 to schedule an estimate.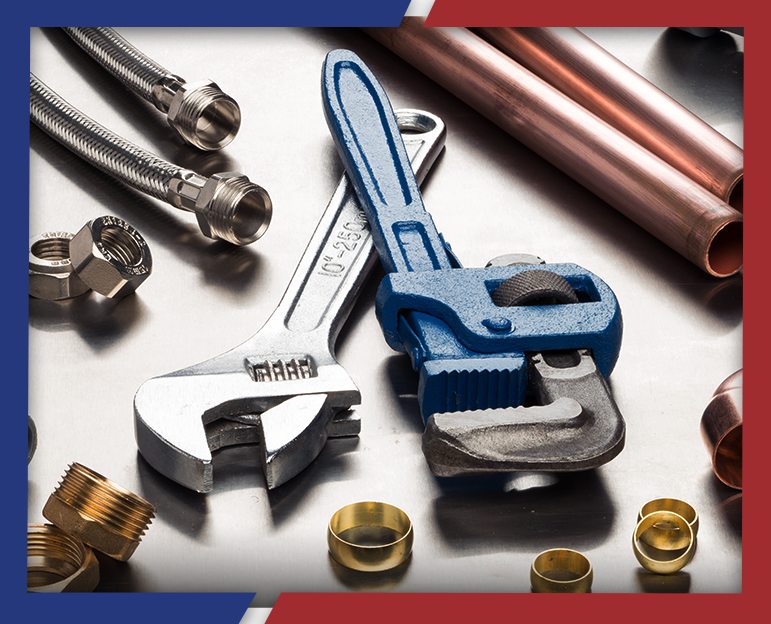 Call (561) 933-5212 or Contact Us Online to Schedule an Appointment.
Drains are installed throughout our homes. Drains are generally there to handle water flowing out of your home and into the sewage system, like the water that you flush down the toilet or the water that drains from your dishwasher following a cleaning cycle. Common items that are connected to drains include bathroom and kitchen sinks, washing machines, showers, bathtubs, dishwashers, toilets, and sewers.
In addition to drains, traps also help water flow from your home. Traps are installed in drainpipes. They are devices that allow water to flow out of your home without allowing other things to enter your home, such as sewer odors and gas, bacteria, and insects. Traps are sealed using wastewater. Whenever we use an appliance that connects to a drain line, like a sink, dishwasher, toilet, washing machine, or shower, the wastewater that seals the trap is flushed out and some of the wastewater from the appliance we used forms a new seal. There are several different types of traps designed to handle different kinds of drainage situations, including but not limited to Q-traps, floor traps, P-traps, grease traps, S-traps, bottle traps, drum traps, and gully traps.
Can a Clogged Drain Cause Low Water Pressure?
Just as water uses a system of pipes to drain from a home, it also flows in using pipes. When those pipes become clogged, it can cause your water pressure to drop. In fact, one of the most likely causes of low water pressure is a clog. This is especially true for older homes with iron pipes. Those types of pipes can rust, and that rust can break off and clog areas along the pipeline, including valves and aerators. Those clogs then cause the water traveling through the pipes to flow slower and lose pressure. Other causes of clogs in pipes include algae that have built up in the pipes and tiny chunks of plastic that have broken off the water heater or other plastic fixtures along the pipeline.
Other reasons for low water pressure can include:
Water Meter Valve: If this valve is not fully open, it can slow down water flow and cause low water pressure.
Water Pressure Regulator: This device controls the pressure of the water entering your home. The purpose of the water pressure regulator is to protect your plumbing. It does this by making sure that the water pressure remains at a safe level. If the water pressure regulator malfunctions or breaks completely, the water pressure is likely to rise or fall significantly.
House Shutoff Valve: Just like the water meter, if this valve is not all the way open, the water pressure can drop.
Do I Need a Plumber for a Clogged Drain?
While there are some instances where you may feel like you can unclog a drain without professional help, minor clogs are often a symptom of larger problems.
If a plumber handles a minor clog, they can sometimes diagnose other issues before they cause major damage and cost you big money down the road, including:
No water
Backed up/overflowing toilets, sinks, showers, tubs, dishwashers, and washing machines
Running toilets and dripping faucets
Hardwood floor or carpet damage
Water, mildew, and mold damage
Water pressure that's too low or too high
Root infiltration, which involves roots from trees damaging a drainpipe or the connection point between a drainpipe and the sewer
Sagging sewer lines (often due to changing ground/soil conditions), which can create a space for a clog to build
Damage from items being sent down the drain or flushed down the toilet (paper towels, baby wipes, grease, feminine products, oils, soap scum, hair, fats, food waste, diapers, dirt, a large amount of toilet paper, toys, cat litter, leaves and other plant life, and cotton swabs)
Water heater, sewer line, sprinkler system, or septic tank damage
Shower/tub leaks
Flood, standing water, and sewage odor damage
Having a plumbing service professionally clean the drains and traps in and around your home is not uncommon. In fact, it is a necessary part of properly maintaining almost any residence. Over time, drains and traps can age, malfunction, and succumb to wear and tear.
Traps in older homes can become particularly hazardous and costly to repair if not properly maintained. As the traps age, they begin to corrode and stop working correctly. If a trap stops working correctly, it can lead to wastewater building up in drains and backing up into a home. Trap blockages can also cause sewer lines to burst and depending on how far underground that sewer line is buried, it can be very expensive to repair/replace.
Still, as difficult as unclogging/repairing traps can be, unclogging/repairing drains is no picnic either. One of the most difficult drain clogs to remove/repair is when the sewer main drain is clogged. The main drain is what carries wastewater from your home to the sewer. If it becomes clogged, it is a huge problem that will require immediate attention.
The steps for cleaning or repairing a sewer main drain are:
Find and access the main drain's clean-out fitting. The only way to reach clogs in the sewer main drain is through the clean-out fitting.
If the sewer main drain does not have a clean-out fitting, one will have to be installed.
If the clog is unable to be removed after accessing the clean-out fitting and using a sewer drain snake to try to remove it, the sewer main drain may have to be replaced, which is extremely expensive.
Regularly having your drains and traps professionally inspected and cleaned may be able to help you avoid plumbing problems, like a clogged sewer main drain. In addition, you should try to keep your drains/traps as clean as possible between professional inspections and cleanings.
Tips for Keeping Drains Clean
There are a few things that homeowners can do to keep their drains and traps clean:
Have P-traps under sinks inspected and cleaned yearly.
Clean hair from shower drains.
If you're unsure, always check to make sure it's okay to pour liquids down your sink drain. (Especially thick liquids.) For instance, never pour grease down a sink drain.
Double-check before you put something down the garbage disposal. There are several items that you might think a garbage disposal can handle that it can't, such as potato peels, eggshells, large animal bones, peach pits, and coffee grounds.
Cleaning drains/traps is sometimes just a matter of clearing stoppages and clogs that have stopped up or slowed the drain using a drum snake, hand snake, or closet/toilet auger. However, the difference between doing it yourself and having a plumber do it is that a plumber will know how to do it without damaging the drain/trap or any of its vital parts. A plumber will also be able to inspect drains/traps and recognize when they need to be replaced or if more advanced cleaning techniques are necessary, which can help limit costs in the long term.
"Fast, prompt, responsive service at a reasonable price. Plumbers were competent and very nice. Will use them again."

"Hands down the best people. I wish they did more than just plumbing. Everything from reception to estimates, to the actual employees that showed up to fix our problems, were 5 stars across the board. Nice, polite, efficient, and HELPFUL."

"Every single person I've dealt with has been very helpful. Highly recommend this company!"
Slow Drain? Water Pressure Issues? We Can Help!
At DiMartino Plumbing LLC, the quality of our service is second to none. We are locally owned, and our residential experts have been serving Palm Beach County since 2010 and have an A+ rating with the Better Business Bureau (BBB) and Angi.
DiMartino Plumbing LLC provides customers with the price upfront before any work is done, and that's the price they'll pay to the penny once the work is done. Our customers never have to worry about receiving a lowball estimate up front and a much higher bill after the work is done. The price we give you upfront is the price you'll pay in the end. In addition, we know what we're doing, and we treat our customers with kindness and respect. For example, if we're running ahead or behind, we will call or text you to let you know, and we're so confident in our work that we offer a 90-day guarantee. If anything goes wrong within the first 90 days after an installation where DiMartino Plumbing LLC provided the parts, we will come back and fix it.
In addition to the 90-day guarantee, our customers can count on the following:
If you call during normal business hours, you will be able to speak to a live person.
We do not provide estimates over the phone or via email, because we're honest. The truth is every property is different and until we can take look at the problem in person, we cannot give you an accurate price.
Our standard diagnostic fee is $85. The fee can be waived if we're able to and if the customer agrees to have us perform the repairs during that initial visit.
We offer our customers a fixed price structure. This means whether it takes 15 minutes or two hours to perform a repair, you pay the same price. This allows our technicians to take their time and do the job right and it allows our customers to rest assured that the technician isn't padding the clock to up their fee.
For more information, check out our customer reviews. To schedule an appointment, give us a call at (561) 933-5212 or fill out an online contact form.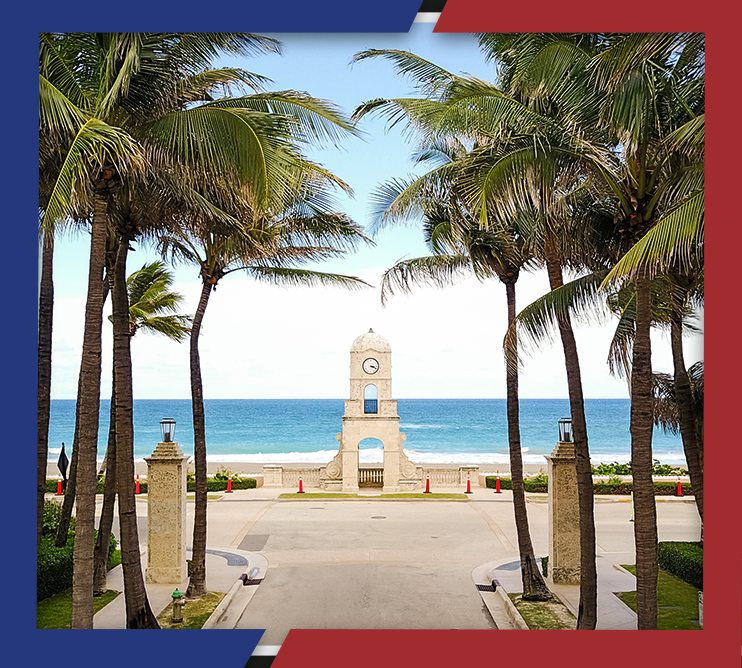 The Method to
Our Madness
Schedule A Service

Residential Plumbing Experts are just a call or click away! Fill out the quick form or give us a call to schedule a service and we'll send a qualified technician who can help.

An Expert Tech Arrives

We will send a qualified plumbing technician who will show up on time, listen to your needs, understand the issue, and figure out the best course of action.

We'll Diagnose the Problem

Because every property is different we can't provide a price over the phone. Our expert technicians need to come to your home and complete an eyes-on diagnoses.

Receive Exact Quote

After we've done our initial investigation, we offer our customers fixed prices so you know what you're going to pay, down to the penny, before we start performing any work.

Fix Your Plumbing Issues

We pride ourselves on our quality service and workmanship, so when you have a plumbing problem there is no better choice than DiMartino Plumbing LLC.

Get A 90 Day Guarantee

We're confident that we will perform the job right the first time; this is why we guarantee our work for up to 90 days on any installations where we provide the parts.
Contact Us
Upfront & Straightforward Pricing
Common Areas We Serve
Boca Raton

Boynton Beach

Delray Beach

Greenacres

Jupiter

Lake Park

Lake Worth

Lantana

North Palm Beach

Palm Beach

Palm Beach Gardens

Palm Springs

Royal Palm Beach

Wellington

West Palm Beach