Gas Line Installation & Repair in Jupiter, FL
Benefits of Natural Gas
Natural gas is an excellent alternative to other residential fuel and power sources. The benefits of using gas as a home's power source include:
Cheaper – In many cases, natural gas is a less expensive alternative to other power sources.
More Reliable – Unlike electricity, with natural gas, a home's power can't be knocked out during electrical storms.
Environmentally Friendly – Natural gas burns clean, which makes it less harmful to the environment than other types of energy sources.
If you are looking for Jupiter gas line installation and repair services, DiMartino Plumbing LLC can help. Call us at (561) 933-5212 today to begin.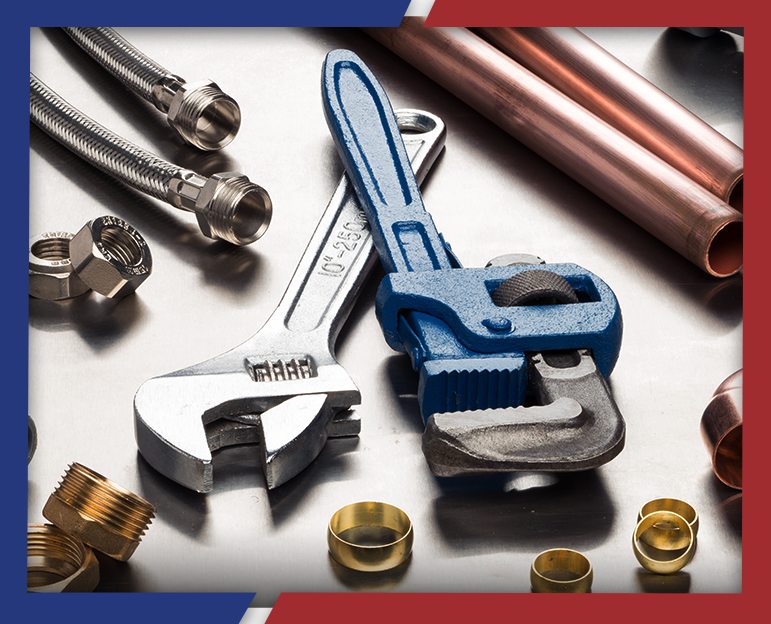 Call (561) 933-5212 or Contact Us Online to Schedule an Appointment.
With all the benefits natural gas offers, it can be easy for homeowners to fail to recognize the responsibilities that come with using gas as their home's fuel/power source.
Those responsibilities include proper care and maintenance, which involves the following:
Install carbon monoxide and natural gas detectors: If a gas leak is slow or a person has a poor sense of smell, it can be difficult to smell natural gas. So, it's important to install natural gas detectors to ensure that if there's a gas leak, home occupants will be alerted in time to avoid injury or death. Carbon monoxide detectors cannot detect natural gas, but they can detect carbon monoxide that is produced when appliances and other devices don't properly burn natural gas.
Keep kids away from sources of natural gas: It's important to prevent children from accessing sources of natural gas. This equipment is sensitive and dangerous and should only be used by adults. In addition, kids should be taught what natural gas smells like, the signs of natural gas exposure, and what to do if they think there's a gas leak.
Learn how to shut off the gas: Homeowners should know where the gas shutoff valve is and how to turn it off if there's a gas leak or similar type of emergency.
Perform safety checks: Homeowners should check natural gas sources and appliances that use natural gas, such as stoves, furnaces, generators, water heaters, and dryers, for gas leaks regularly.
Gas Line Installation & Repair
There are certain things that should be left up to professionals. In some cases, it's obvious that only a licensed and trained professional should handle something, such as piloting a jumbo jet. In other situations, it's less clear whether it is safe for a layman to take care of something, like a homeowner trying to do the minor electrical work necessary to install a ceiling fan in their house. One job that should always be left up to a professional is gas line installation and repair.
Natural gas is a wonderful way to power a home, but there can be deadly consequences if someone who isn't trained tries to repair a gas leak or install/replace a gas line. That's why homeowners should contact a licensed and certified gas line repair specialist if they suspect there's a gas leak in their home or some other issue involving their gas lines.
How to Know If Your House Has a Gas Leak
If left undetected, a gas leak can have disastrous consequences for homeowners and their families, such as:
Fires
Explosions
Carbon monoxide poisoning
Permanent injury or illness
Death
For the reasons listed above and others, it is critical that homeowners understand how to recognize and are on the constant lookout for signs of a gas leak:
Usage Spike – An increase in gas usage during certain times of the year is expected. However, if there's an unexpected and unexplained increase in gas usage, it may be a sign that there's a gas leak or some other problem.
House Plants Dying – If a homeowner is taking proper care of their house plants and notices that they are wilting and dying, that could mean there's a gas leak. Natural gas poisoning can cause plants to fail to absorb oxygen and wilt. In addition, homeowners may notice that leaves on trees in their yard are smaller than normal and patches of grass in their yard turn yellow if there's a gas leak.
Medical Issues – If homeowners and/or other occupants of the home begin experiencing symptoms of natural gas poisoning, there may be a gas leak. Common symptoms include memory loss, nosebleeds, headaches, loss of consciousness, nausea, lightheadedness/dizziness, difficulty breathing, loss of appetite, fatigue, ringing in ears, loss of muscle control, paler than normal skin, chest pains, blistering skin, abdominal pain, and drowsiness.
Rotten Egg Smell – Natural gas is odorless. However, as a safety precaution, natural gas companies add chemicals to natural gas to give it an odor that can be recognized in case of a leak. The chemicals are called odorants and they make natural gas smell like rotten eggs or sulphur.
Air Bubbles – If a gas leak happens in underground pipes, it can sometimes come up through the yard and show up as air bubbles in standing water outside a home, such as mud or puddles.
Strange Noises – When natural gas is leaking from pipes or appliances, it often makes a hissing sound.
What to Do If You Have a Gas Leak in Your Home
If a homeowner suspects that there's a gas leak in their home, they must react quickly because their safety, the safety of their family, and even the safety of their neighbors could be at stake.
So, at the first sign of a gas leak, a homeowner should:
Avoid looking for or trying to fix the leak
Get out of the house as quickly and safely as possible
Open doors and windows (on the way out of the house if there's time)
Avoid using electronics, lighters, or matches in or near the house (could spark a fire or explosion)
Call 911 and report the incident
Once authorities say the home is safe, the homeowner should contact a gas line installation and repair service to locate and fix the gas leak as soon as possible.
"Fast, prompt, responsive service at a reasonable price. Plumbers were competent and very nice. Will use them again."

"Every single person I've dealt with has been very helpful. Highly recommend this company!"

"I wouldn't recommend anyone else! Great work, good value, and a locally owned company, I'm a very happy customer!"
Our Jupiter Gas Line Installation & Repair Experts Put Safety First
At DiMartino Plumbing LLC, safety is our top priority. Our experienced residential experts are licensed and trained to handle gas line installation and repair safely, carefully, and thoroughly. You and your family are in good hands with us. DiMartino Plumbing LLC has been serving the residents of Palm Beach County for over a decade. We have an A+ rating with the Better Business Bureau (BBB) and Angi, and our customer reviews are stellar.
When you welcome DiMartino Plumbing LLC into your home, you will receive high quality service, including:
Treating You with Respect
We will give you a courtesy call or text you if we are running behind or ahead of schedule.
If you call us during normal business hours, you can expect to speak to a live person, not a recording.
We do not provide estimates over the phone or in emails. We do this out of respect for our customers. We always tell our customers the truth, and the truth is until we see what is going on with your gas line or plumbing in person, we cannot accurately tell you how much it will cost to fix the issue.
Offering You Upfront and Fixed Pricing
We charge an $85 diagnostic fee. However, we will waive the diagnostic fee if the repairs are completed during that initial visit.
Our customers never have to worry about hidden costs or added fees. The price we quote you before we start working is the same price you will pay once we're finished with the job.
Our prices are fixed, which means that the price we charge customers isn't dependent on how long it takes to complete a repair. For example, whether it takes us eight hours to fix a gas leak or 20 minutes, you don't have to pay a penny more. We do this so that our customers never have to worry that our technicians are taking their time completing a repair to pad their fee and so our technicians don't feel rushed and are free to take the time they need to complete repairs the right way.
Our customers can trust us to do the job right. We are so confident in that fact that we guarantee that if something goes wrong with one of our installations within the first 90 days, we will come back and fix it. (This only applies if DiMartino Plumbing LLC provided the parts for the installation.)
For more information about gas leak repair and gas line replacement, fill out our online contact form or call us at (561) 933-5212 today.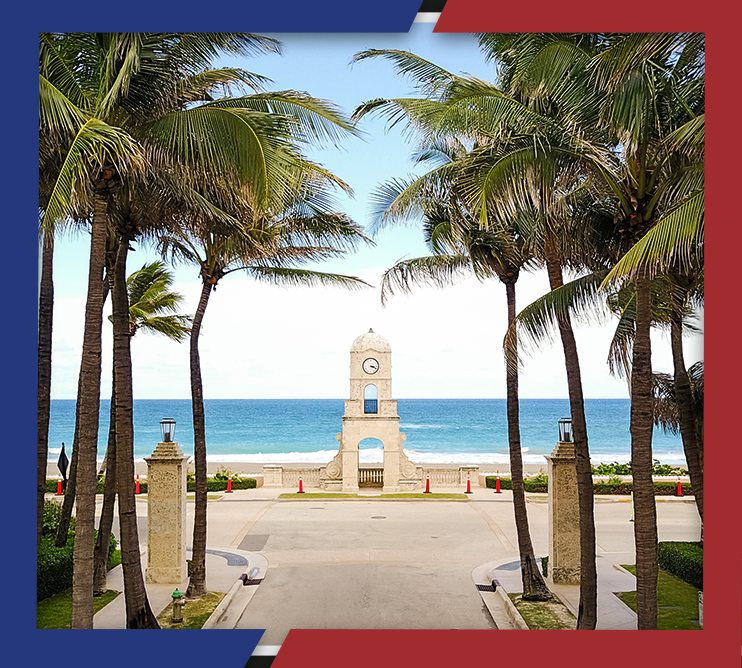 The Method to
Our Madness
Schedule A Service

Residential Plumbing Experts are just a call or click away! Fill out the quick form or give us a call to schedule a service and we'll send a qualified technician who can help.

An Expert Tech Arrives

We will send a qualified plumbing technician who will show up on time, listen to your needs, understand the issue, and figure out the best course of action.

We'll Diagnose the Problem

Because every property is different we can't provide a price over the phone. Our expert technicians need to come to your home and complete an eyes-on diagnoses.

Receive Exact Quote

After we've done our initial investigation, we offer our customers fixed prices so you know what you're going to pay, down to the penny, before we start performing any work.

Fix Your Plumbing Issues

We pride ourselves on our quality service and workmanship, so when you have a plumbing problem there is no better choice than DiMartino Plumbing LLC.

Get A 90 Day Guarantee

We're confident that we will perform the job right the first time; this is why we guarantee our work for up to 90 days on any installations where we provide the parts.
Contact Us
Upfront & Straightforward Pricing
Common Areas We Serve
Boca Raton

Boynton Beach

Delray Beach

Greenacres

Jupiter

Lake Park

Lake Worth

Lantana

North Palm Beach

Palm Beach

Palm Beach Gardens

Palm Springs

Royal Palm Beach

Wellington

West Palm Beach